Every growth stage includes unlimited refresh of creative assets to support our test and learn approach. A dedicated Director of Demand Generation will work with your team to apply a repeatable testing framework for all channel specific creative.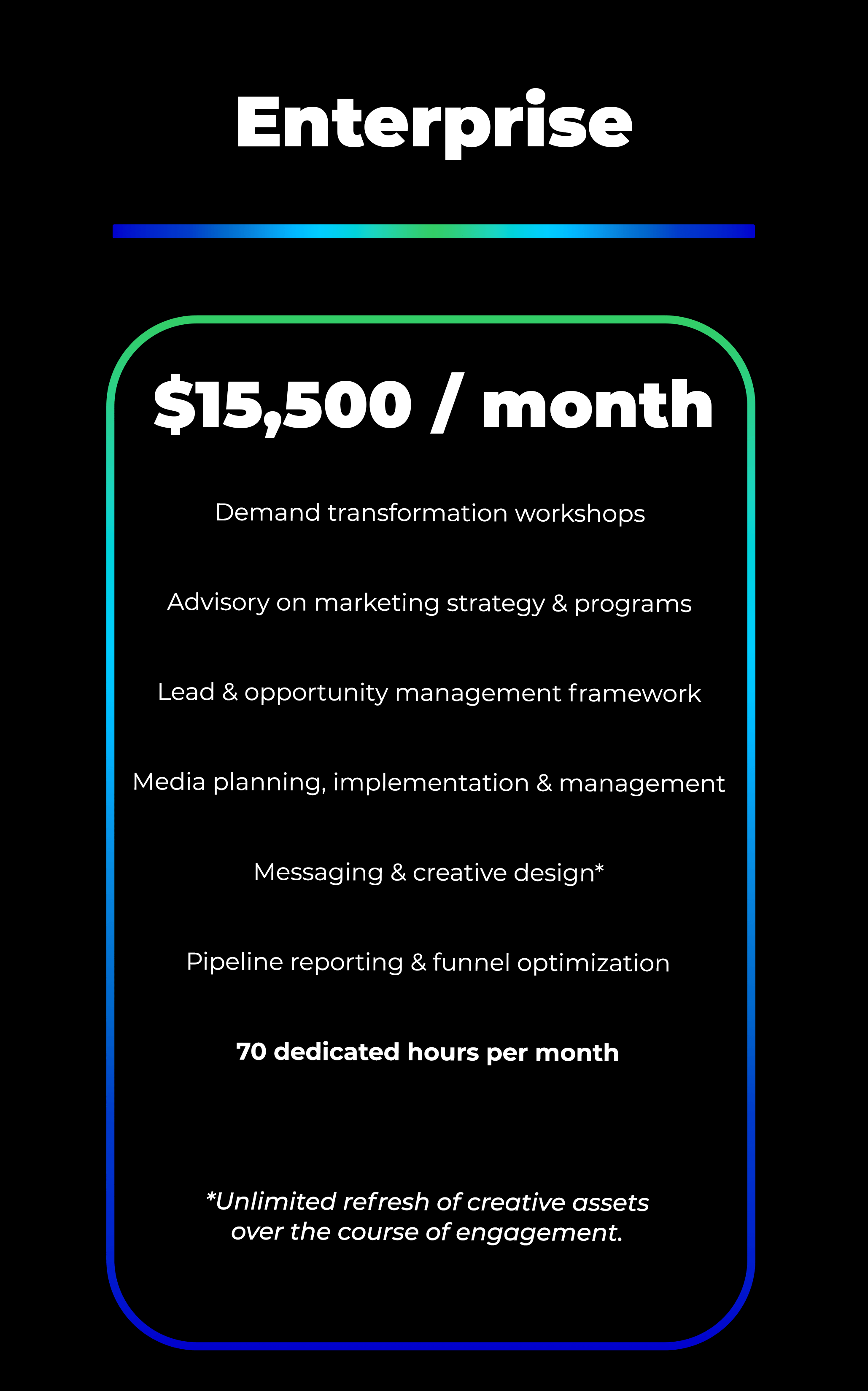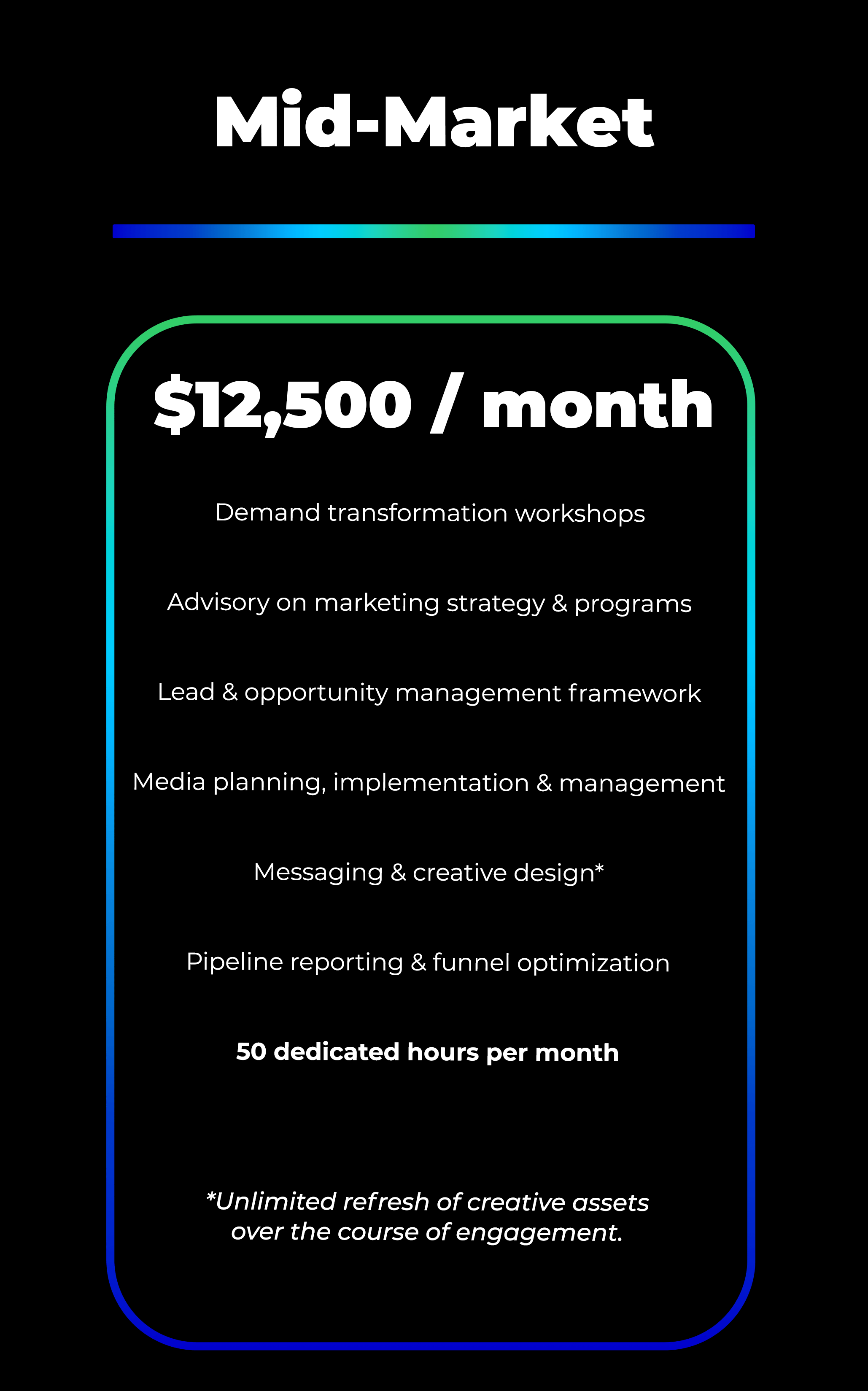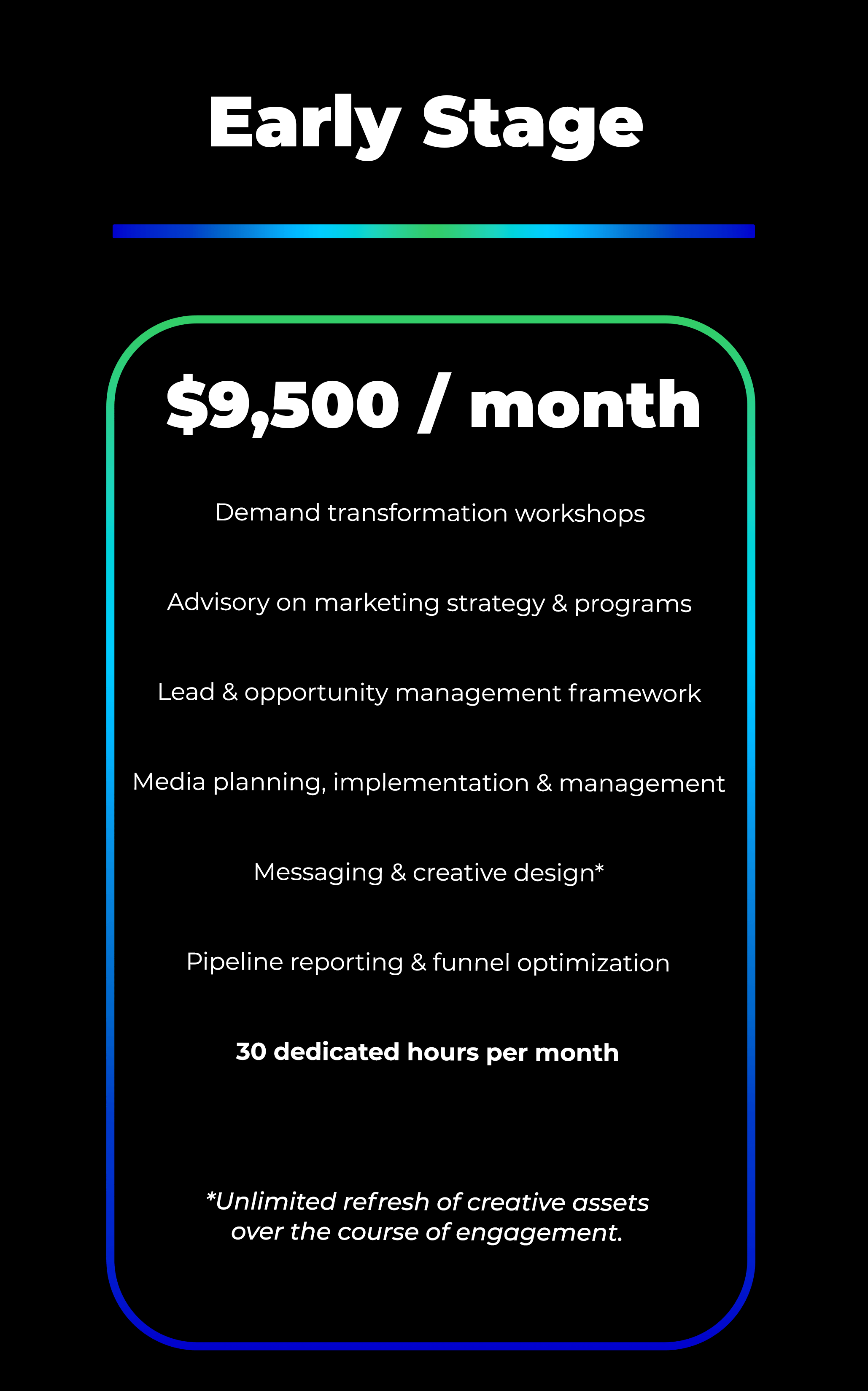 1. Are you a Series A or B funded tech company that sells to other businesses?
2. Do you want to create & capture demand instead of running inefficient marketing programs?
3. Ready to discover the levers of growth inherent to your business?
4. Do you want to work with a partner that lives in your CRM and is focused on driving a greater share of marketing contributed revenue?

If you answered yes to the above questions, you're precisely the partner we want to accelerate pipeline for. Schedule a free strategy call with us today. If we're not best equipped to support, we'll find you a partner who is.